John H Cunningham's Buck Riley series.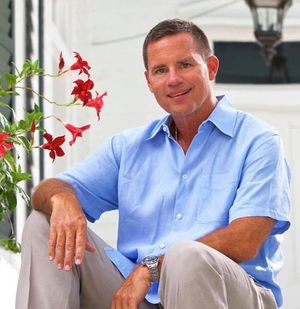 "John H. Cunningham's "Crystal Blue" will make you a Buck Reilly fan, if you're not already. Cunningham's ability to take the Antilles, a collection of tropical Caribbean islands that spreads out from the Bahamas and ends off the coast of South America, and turn them from sandy beaches and bars of Paradise to a precarious locale whenever Buck Reilly shows up is unique. Along the bumpy and exciting ride, you can expect Reilly's eclectic group of friends and miscreants to show up, along with his nemeses FBI Special Agent T. Edward Booth – who is not above blackmailing Reilly to get what he wants.
Click his link to check out all of his books and to purchase them   https://jhcunningham.com/
For all you Parrotheads out there who feel the pull to run away from the world and wander the tropics, this is a mostly true account of how Gordon England left his thriving career and moved to the Bahamas in search of spectacular reefs, big fish, and the perfect tiki bar. You can smell the salt air and hear the steel drums in these escapades of living and working in the land of turquoise water, rum drinks, and golden sunsets, where he found a few of Buffett's elusive harbors far away from the tourist traps. More books, photos, and videos can be found at
www.islandtales.biz
---
A mystery taking place in the Florida Keys, Sleeping Dogs Lie, is the first installment of the story of lottery winner turned private detective, Dan Coast.
     Dan, a wise-cracking excessive drinker, is haunted by the memory of his dead wife. Shortly after the two won the lottery and purchased a small beach bungalow in the Florida Keys, her life was taken in a car accident. Soon after his wife's death, Dan relocated to the Keys with his wife's dog, whom he blames for her death.
     In Sleeping Dogs Lie, Dan Coast, an unlicensed Private detective of sorts is hired to find the missing boyfriend of a woman who herself soon ends up missing. When someone from the woman's past unexpectedly shows up at Dan's home, with a story of faked deaths and missing life insurance money; Dan along with his side kick Red set out to find the money, and the woman.
---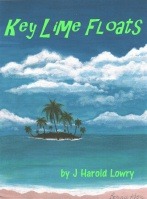 Books of Humor
written by
J. Harold Lowry
J. Harold Lowry writes about the funnier side of life. He explores life, music and the lifestyle of Florida and the Florida Keys.  J. Harold's latest release "Key Lime Floats" is a continuation of his literary travles through the Keys, has been getting rave reviews, and is a Top 10 entry on the BFR Best Seller's List.
jharoldlowry.com/booksonBFR.htm
---