Meeting of the Minds 2021
| | |
| --- | --- |
| YOUR Meeting of the Minds 2021 Update! | |
What a great time everyone had in Key West for MOTM this past week.  It was great seeing everyone there again having a blast. Our Smokin Tuna shows all week were Smokin Hot as always and the highlight was the All Star show on Sunday. Thank you Rob Hill for doing a great job again. The place was packed and music was Trop Rockin.  We also auctioned off a BeachFront Radio plaque that was created by one of our Ambassadors, Kevin Karcher.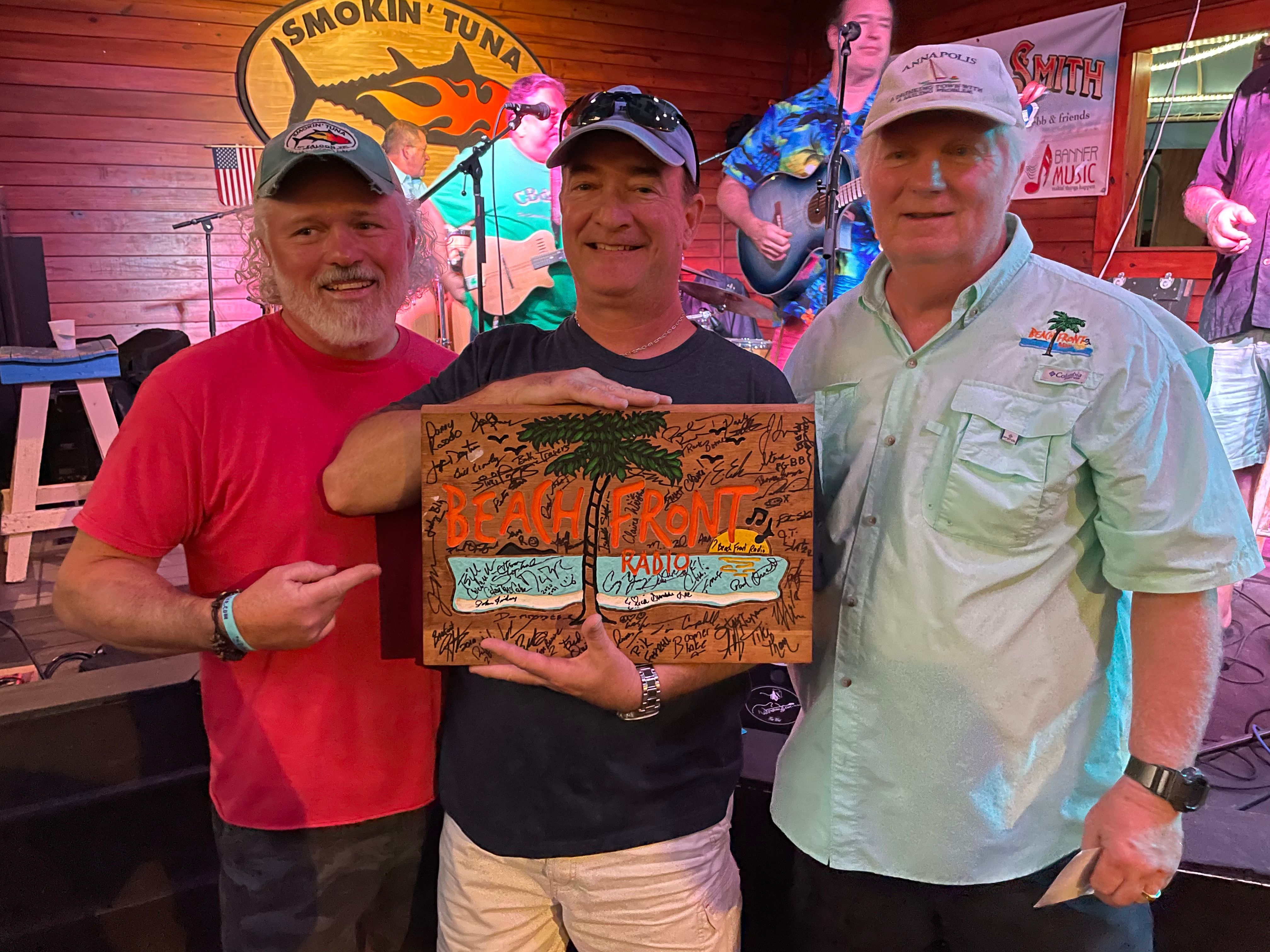 He did a great job on it and the proceeds for the auction went to Danny Rosado to help him out. Like so many other previous events have done.  The auction for the plaque went to John Farrell for $1400 dollars. And we filled up the Tip Jar for Danny as well that brought in $674. All in less than 45 minutes. Above is a picture of the winner, John, holding the plaque, along with Boomer and myself. I'm also going to post some pictures of some of the performers we had at our shows at the Tuna. . . . See the Gallery below.
And we had some great musicians performing at Hanks Hair of the Dog and there was awesome Trop Rock music all over the Island and the Casa Marina.
See the Picture Gallery below. More pics are being added everyday.
Andy - the head BeachBum (actually I was a Beach Bum when I was in my teens surfing in So. Calif., sometimes sleeping on the beach, what a great time that was)