TROP ROCK ARTISTS
Q Thru Z

Ramajay Intercoastal is the musical collaboration between Quincy Yeates and Tall Paul along with a rhythm section that brings huge talent & impressive credentials... and they can REALLY lay down a Groove!!!
After being introduced to each other during the creation of the band St. Somewhere, Paul and Quincy developed a musical and personal friendship that bore fruit with songs like 'Driftin' and 'Deep in my Heart'. With both musicians eager for something new and exciting they have developed Ramajay Intercoastal, a blending of two unlikely but similar worlds. Their Island/Rock approach contains infectious grooves and catchy melodies balanced by intriguing lyrics.
Website:
www.RamajayIntercoastal.com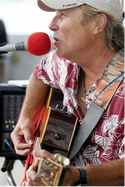 Daytona and Key West veteran singer/songwriter Rick Steffen has treated audiences throughout the Florida Shoreline to his unique blend of island, blues, country, pop sounds spanning a musical career of almost three decades. A Daytona local in the 60's, Rick took up guitar and vocals imitating the entertainers in his dad's night club. Later in High School, his band, the Idols, followed the styles of the Ventures, the Beatles, the Rolling Stones, Ten Years After, Rod Stewart, Everly Brothers, Ricky Nelson, the Animals, and their rival band The Allman Joys. Rick was the bass player with Floyd Miles in the Floyd & Tootie band who performed at the Daytona Beach Pier in it's Casino Ballroom, and with Decembers Children at the original Wreck Bar in Daytona. He also backed up many touring celebrities that passed through including Sam & Dave, and Lou Christie. Steffen spent the late 60's and 70's playing show venues in Florida, Georgia, and New Jersey. Rick plays originals pop and island covers on acoustic guitar and with his band "Offshore4", to a broad spectrum of travelers and locals eager to soak up sun, fun, local live music and spirits every week the very cool locals hangouts.
WEBSITE:
www.ricksteffen.com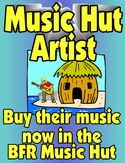 I'm kind of a quiet guy who really loves life for reasons that become quickly obvious as you listen to my music!
I grew up on the beach so I guess you could describe my music as mellow, folk-style beach ballads and stories with little bit of jazz.
I spent most of my youth moving back and forth from Encinitas (North County San Diego) to Waikiki (Hawaii) and back again ... so surfing, traveling to surf, and, maybe especially, surfing really warm waters for most of my life has influenced my music.
I play guitar and ukelele and, as I mentioned, having spent a good deal of my life under the banyan trees in Waikiki, I do tend to "talk story" between songs ... sometimes even between verses!
WEBSITE:
www.robmehl.com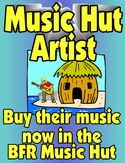 Roger is well known as the original guitarist in Jimmy Buffett's Coral Reefer band. In the early days it was just Jimmy and Roger. Two acoustic guitars, vocals and all the artificial inspiration they could consume. When Jimmy and Roger could no longer stand on their own, drive, or find their way back to the hotel, Jimmy added Fingers Taylor on harp and keyboard, Harry Dailey on bass and Phillip Fajardo on drums who, in turn, followed suit. Eventually, they had to get a road manager to point them in the right direction and say "Play."
Roger is also infamous as the singer and writer of the song Fool for a Blonde from the classic horror movie "The Texas Chainsaw Massacre," and from the many incarnations of his own bands, including his newest band Scratch 'n' Sniff, the now defunct blues band, Hell's Kitchen, and as lead guitarist for cult favorite David Ippolito - That Guitarman from Central Park.
WEBSITE:
www.rogerbartlett.com