Trop Rock Artists

H Thru P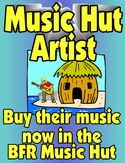 Ricky Hana made his CD debut in 2010 and within one month won a Hawaii Music Award, got the lead song in the Lifetime movie thriller "Deadly Honeymoon" and performed on a CBS morning show in Honolulu. His newly released 2nd CD "Chillaxin" just won another Hawaii Music Award. His Cali/Hawaii chillaxin sound, along with a tropical beach and a bevy of your choice, is the perfect way to spend a sunny summer afternoon. Ricky's touring days sharing the same bill with great bands like the Beach Boys and Tom Petty & the Heartbreakers, compliments Alan's musical history of film/TV.
WEBSITE:
www.rickyhana.com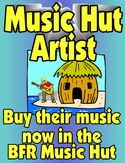 Some say Homemade Wine is a tropical rock band. Some say Homemade Wine is a country band. Still others insist Homemade Wine is a southern-rock acoustic band. While any or all of these could apply, it is safe to say Homemade Wine is intent on creating a new genre of music, their own genre of music.
WEBSITE:  
http://www.homemadewinemusic.com
Howard Livingston & Mile Marker 24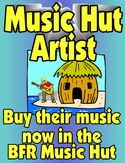 Howard Livingston and the Mile Marker 24 band are the real deal….an all original tropical island band capable of supporting both small and large events. The band has recorded four CDs filled with over forty all originals that always please the crowd. The band is also flexible and fully functional from an intimate three-piece to a ten-piece including a horn section. Howard is also available as a solo performer. The music of Mile Marker 24 offers universal appeal with an easy going lilt and sway that celebrates the human spirit while being underscored by steel drums, guitars, marimba and subtle strings. Mile Marker 24 has been on the fast track, growing in popularity from the most popular band in the Florida Keys to clearly a favorite nationwide.
WEBSITE:
 http://www.milemarker24.com

Hugo Duarte is a great storyteller, a first-class songwriter, a talented musician and true Southern gentleman. His songs will make you laugh, make you cry, make you proud to be an American and if you really listen, they'll make you think.
Hugo passed away after his courageous battle with cancer on November 7, 2014. We miss you and will always remember your stories, your laughter and that big ol smile. Rest in peace my friend, you will always be remembered and loved.
To read the Obituary for Hugo that was posted in the Charlotte Observer click
HERE.
WEBSITE:  
http://www.hugoduarte.com

Ilo Ferreira was an unknown singer-songwriter from Cape Verde, an island off the coast of West Africa. Then Jimmy Buffett and several notable colleagues stumbled upon Ferreira on their way to a music festival in Mali several years ago and have since taken the kid under their wing. "I had decided to make music my profession and I was just getting started on it and suddenly they stopped by my island," Ferriera tells Spinner. "They put together a jam session where we all played and I played a few songs and they liked it and they brought me here. And, well, that's it."
WEBSITE:
http://www.margaritaville.com/index.php?page=news&n_id=583