Trop Rock Artists
A Thru G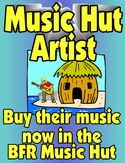 Jeff Pike and A1A have released three all original Trop Rock CDs. "Ship Happens!!" in 2003 , " Beachwrecked" in 2008 and "Road To Paradi
se" in June 2011. All three releases augment the "Jimmy Buffett/Trop Rock" island sound with the band's own unique and original style. A1A are also knows as The Official and Original Jimmy Buffett Tribute Show. Formed In 1991, Jeff Pike and A1A won a Margaritaville Records sponsored Jimmy Buffett Sound Alike Contest. As the first band ever to showcase a high-energy 4-hour concert composed of nothing except Buffett's best songs spanning every era of his career, A1A became the only Tribute Band personally sanctioned by Jimmy Buffett. While countless other bands have followed in A1A's wake and cited them as their main inspiration, A1A remains the first and foremost Jimmy Buffett Tribute Show.
WEBSITE:
www.a1a-live.com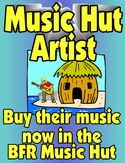 The Bad Monkeys have performed throughout the DFW area, Galveston, Oklahoma City, Myrtle Beach, North Carolina, Jackson, Mississippi, Phoenix, Arizona and New Orleans, Louisiana over the past five years at bars, parties, corporate gatherings and weddings and did the Jimmy Buffett pre-show in Dallas. The band performs a medley of cover tunes Cajun, Jimmy Buffett, and Texas Music with a few originals thrown in to spice things up! 
WEBSITE: 
www.thebadmonkeys.com

Born in the shadow of the Bavarian Alps, he loves palm trees, sandy beaches and tropical sun. He doesn't know an E flat from an A minor, but he's composed about 2,000 songs and recorded 500. Although he grew up in German schools and paid little attention as a teenager in U.S. English classes, he's written two books in English.  He's to the Caribbean what Jimmy Buffet is to Key West, but everyone knows him only as "Barefoot." Barefoot is the biggest "B" to hit the island since Blackbeard. No visit to the island is complete without taking in George Nowak and his band (The Barefoot Man and Band). 
WEBSITE: 
www.barefootman.com

We started as a five-piece, Jimmy Buffett tribute act five years ago. We still play plenty of Buffett, but we are now a member of the Trop-Rock genre (bands that fans of Jimmy Buffett like to listen to) via our original music. Our first album, titled "This Ain't Duval Street," sold over 2,500 copies and is still available on our website. Our second album has been released on Little Feat's Hot Tomato Records label and is now available at Hot Tomato's website. Both albums are receiving airplay on Radio Margaritaville (Sirius 31), and various local radio stations throughout the U.S. We are now a seven-piece band, sometimes adding an extra musician or two. We have opened for Jimmy and played with several members of his band. We tour throughout the Mid-West, with some national trips scattered in each year. 
WEBSITE: 
www.boatdrunks.com