Welcome To BeachFront Radio!
Your home for the best Independent Trop Rock Singer/Songwriters along with some of your favorite Rock, Country and Reggae hits!
The #1 station for Trop Rock music on the internet.
Ride the Tide to your BeachFront getaway - right
HERE!
The ideal player to have open in the
background of your desktop or laptop
to listen to great Trop Rock music
while you work on your computer: - - >
Join the BeachFront Beachbums
Hey BeachBums and Parrotheads,
Big Trop Rock News in Key West!!! 
Everyone knows by now about what is "Happening" in Key West this Nov 1-5.
Trop Rock'N Duval
(A Festival of Music Born in Key West)
So we figured if we are going to be featuring Trop Rock songwriters and having lots of Showcases going on, . . .  well we need a theme song to go along with it written by the songwriters themselves.
So we asked them to write us a song for our songwriters challenge. We will be announcing the 2 winning songs later this month and let you hear what they have to say about their song. We will air all the songs submitted, then announce the winning 2 songs. They will then record their song (studio quality version) and we'll be playing the heck out of them leading up to November in Key West. They might even put it on their next CD or Album. How cool is that. Stay tuned for the announcement. Be sure to read the Newsletter making the announcement and also on Facebook.
Be sure to tell your friends to come on down to Key West Nov 1-5 right after MOTM is done for a whole lot of Trop Rock Music all over Key West and Duval. We'll be . . .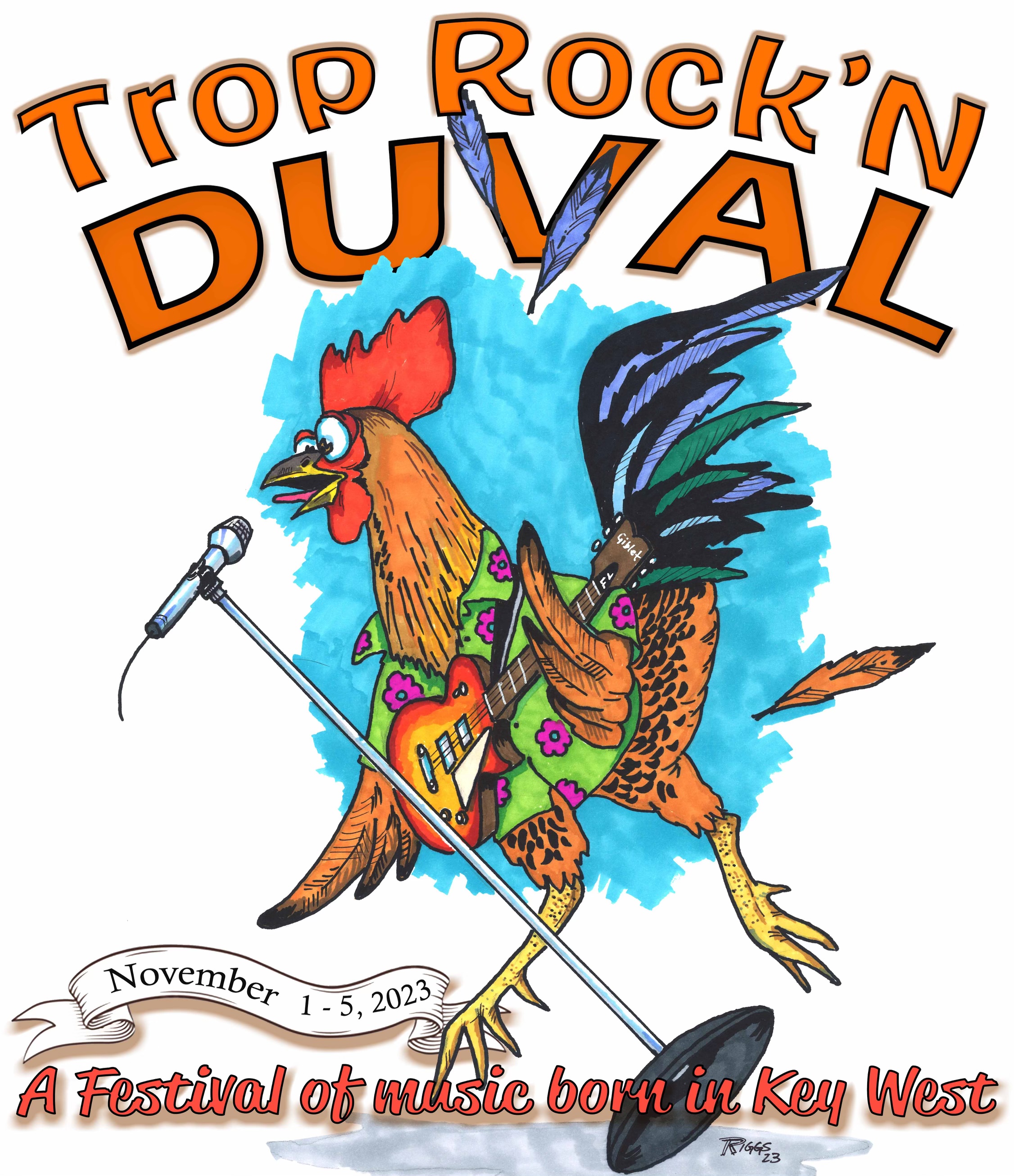 = = = = = = = = = = = = = = = = 
Big Pickleball News !!! 
The Volume 2 Pickleball Songs of America CD is out. You can download the album as well.
Click HERE to go the Volume 2 page.
A portion of the proceeds goes to 
Shriners Hospitals for Children
 - - - over $1000 raised to date - - -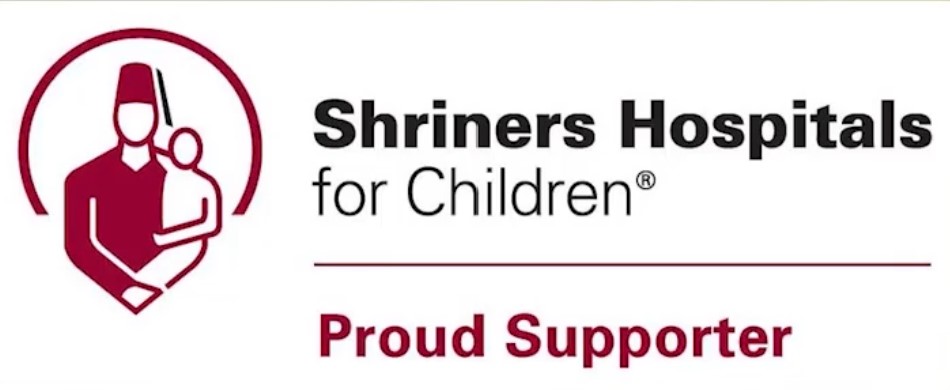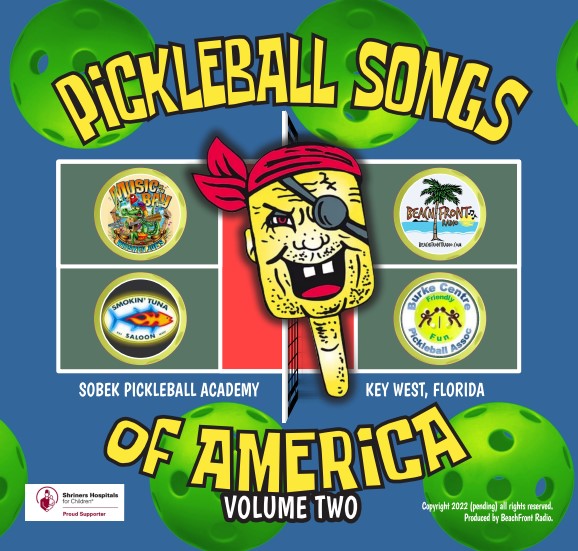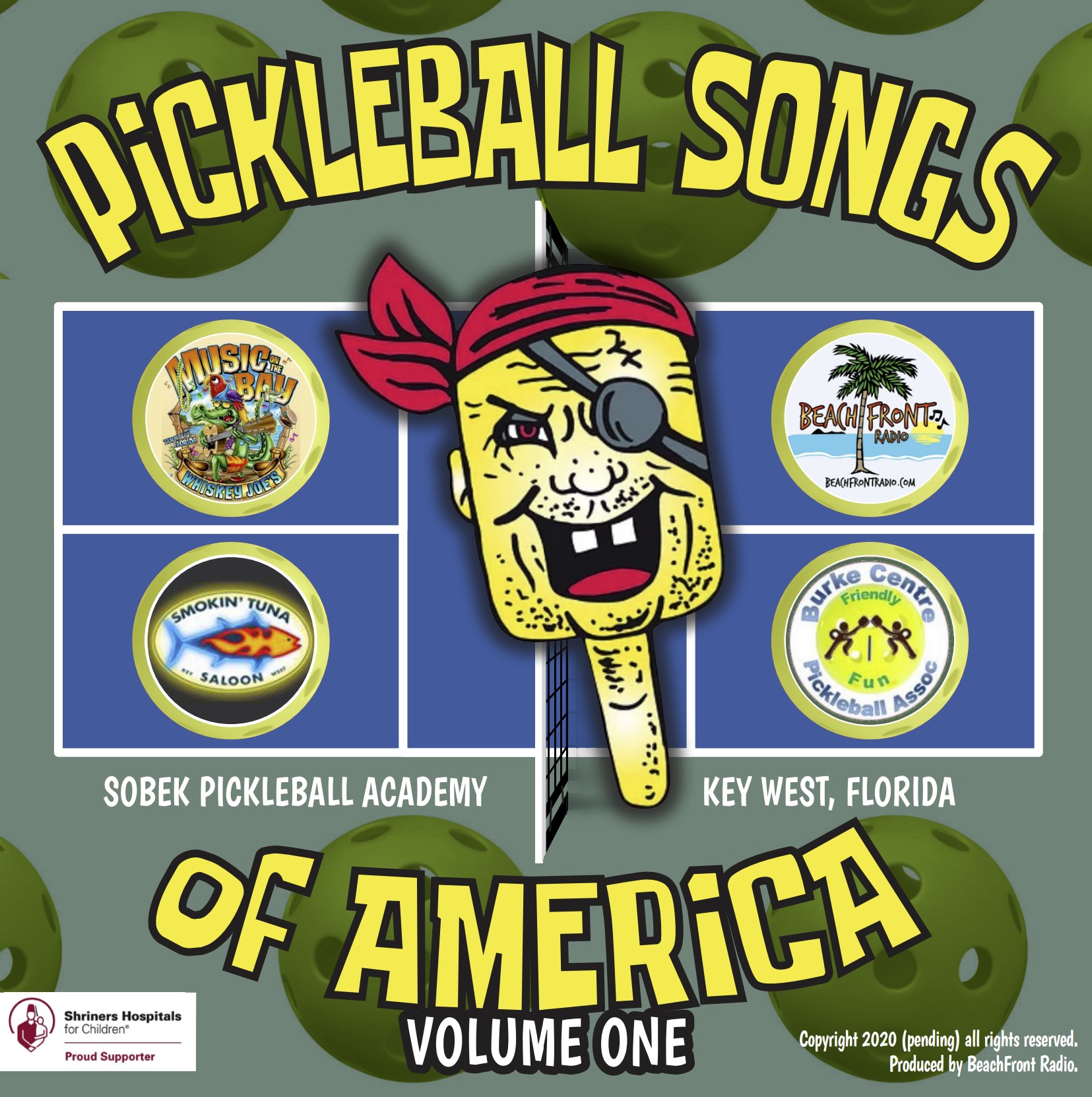 = = = = = = = = = = = = = = = = 
The band "Ships Have Sailed" whom you may have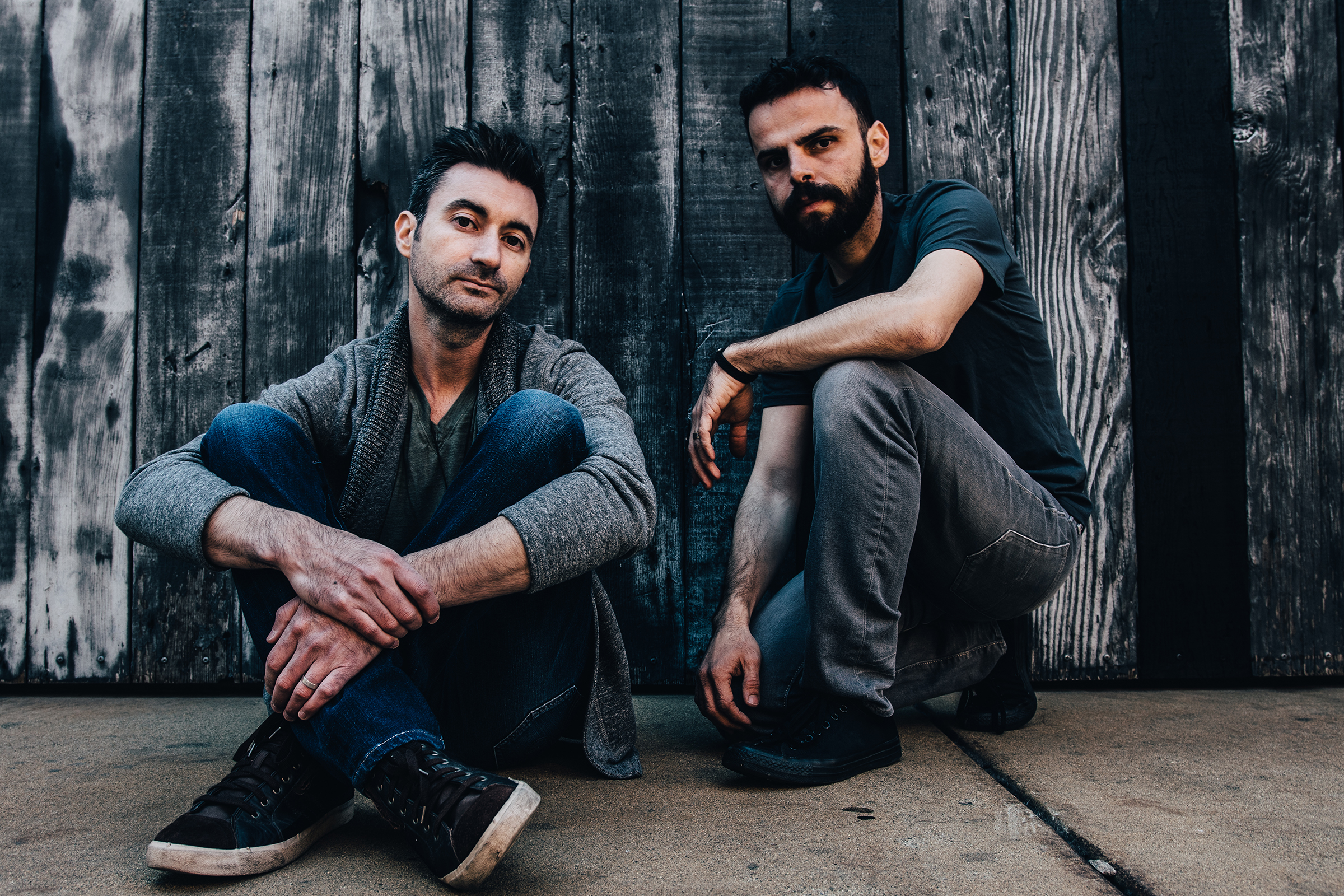 heard from time on BeachFront Radio we recently had them on our Radio Station airwaves for an interview. The lead member of the band, Will Carpenter is our Artist of the month of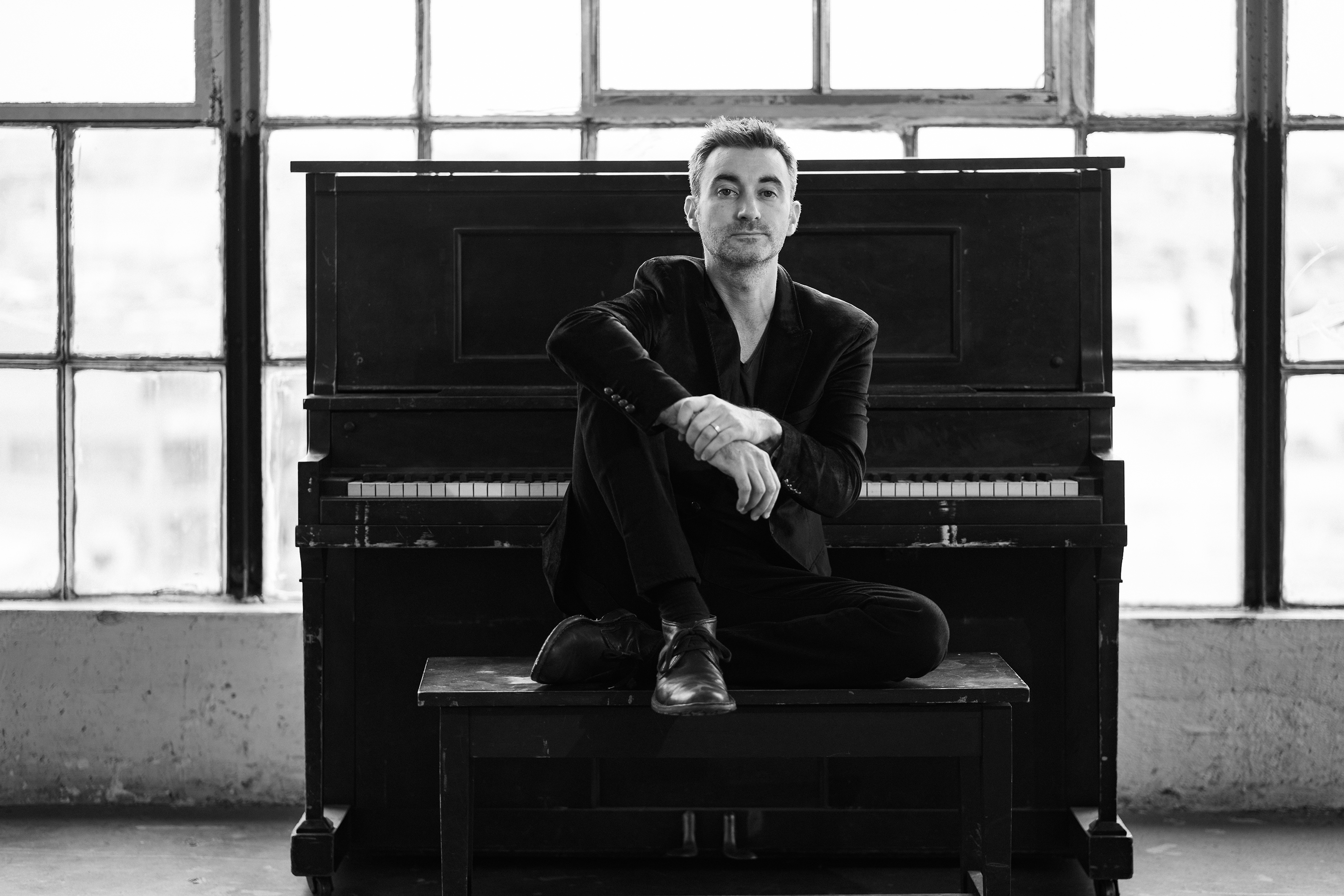 May.  You will be able to hear their new Live Album from Ojai, Calif on BeachFront Radio a whole lot during May.
Their website is: shipshavesailed.com
You can purchase the download and also watch the live recording of the album. And you can download all their music, learn more about them and watch some of their videos. Hey you can even hire them for your upcoming event or house concert.
And other news from Will that is very personal to him, which we talked about during the interview. . . 
The lead member of the band, Will - was asking everyone to help his Brother-in-Law, Casey Hockett, who is dealing with Brain Cancer (Glioblastoma) and needs financial support in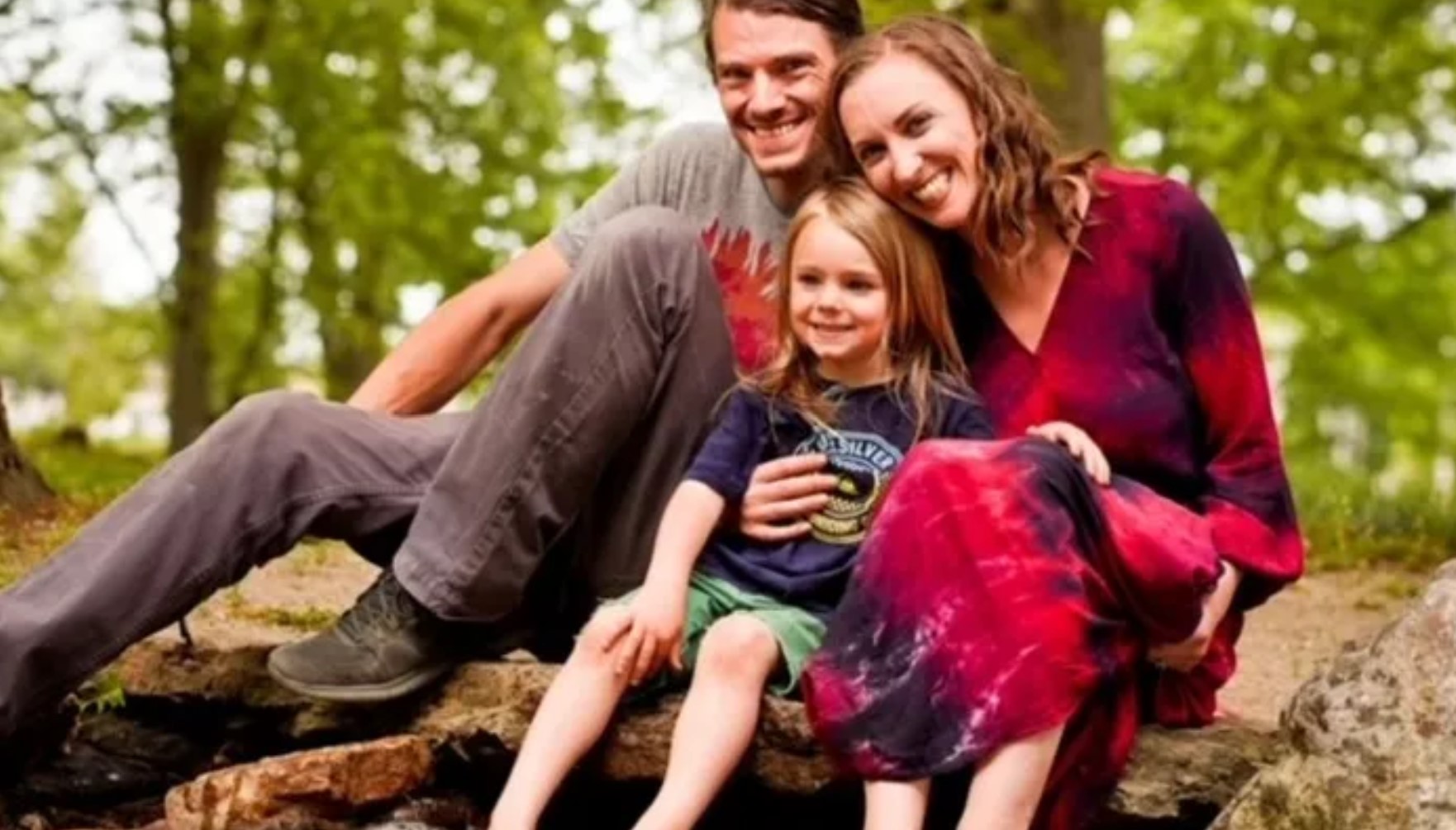 his fight with this horrible Cancer. Without going into too much detail here I will tell you that his family will have to stop treatment because the amount of money needed is quite large. So Please help and go to a page we have set up on BeachFront Radio where you can then go directly to their GoFundMe page or purchase some great BeachFront Radio merchandise to help out. Every little bit helps. 
Go to the following link or just click HERE. 
Thanks you so much for your support. Our Community has been amazing in the past with helping out anyone in need and especially our musicians and friends. Anything you can do will help so much. Thank you.
= = = = = = = = = = = = = = = = 
Although it is 5 months away people are beginning to talk about MOTM. Registration for MOTM 2023 is open !!! This is now the 31st Anniversary. But this is the first one NOT in Key West in 26 years.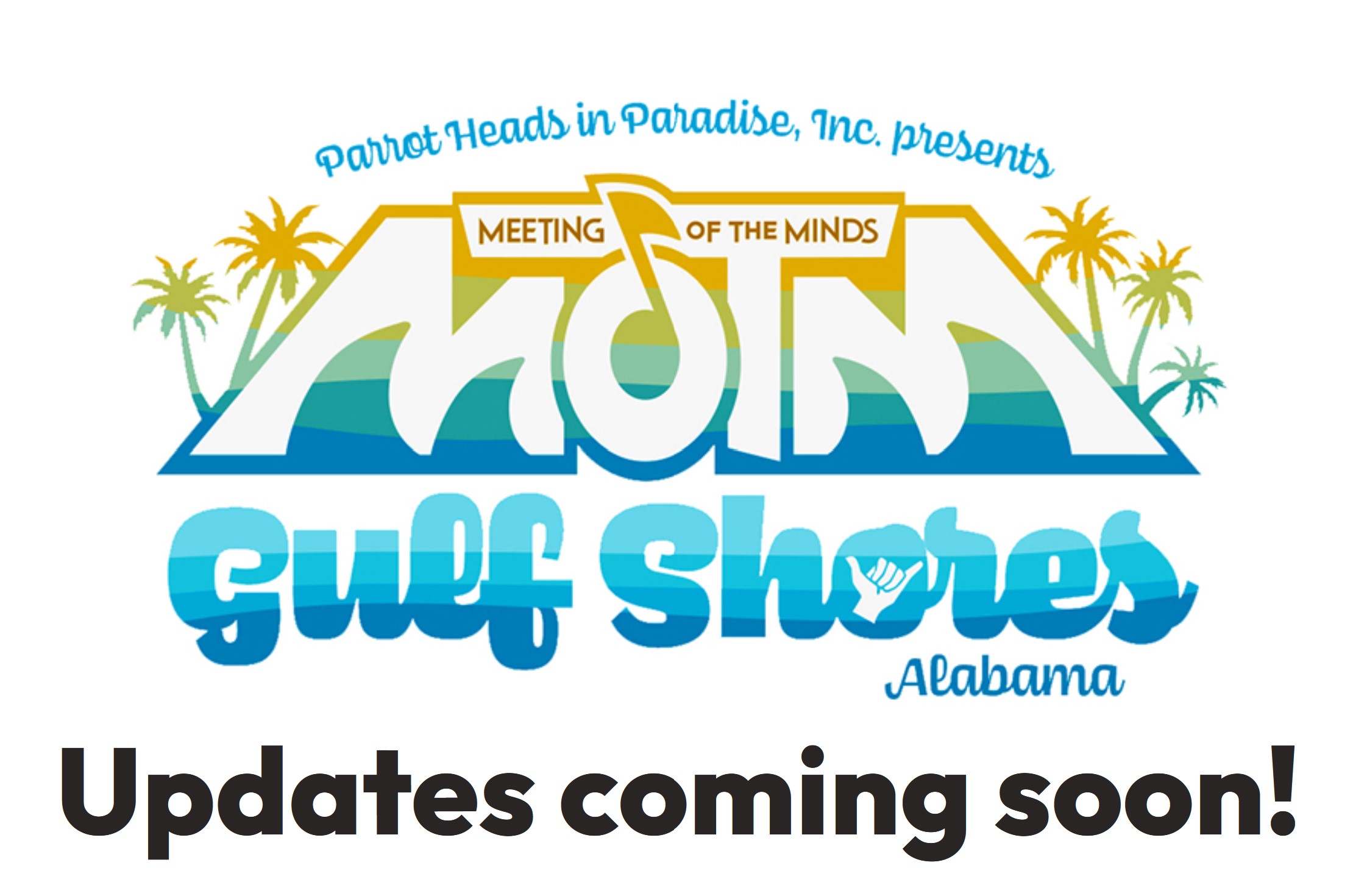 Gulf Shores, Alabama is the location. Check the PHiP website to get all the scoop. Many of the performers are listed already and many more will be coming as we get closer.
Click phip.com - website for updates.  Registration opened on Feb 28. Lots of VIP spots available. And BeachFront Radio is happy to announce that the Sunday All Star Show will be held at the iconic Flora-Bama this year, from 4-7 PM with Rob Hill hosting as he has the last 5 years. This is becoming the "Must be there" show of the weekend. It is packed with the best of the best performing great music. And this year will be no exception. So put it on your calendar and don't miss it.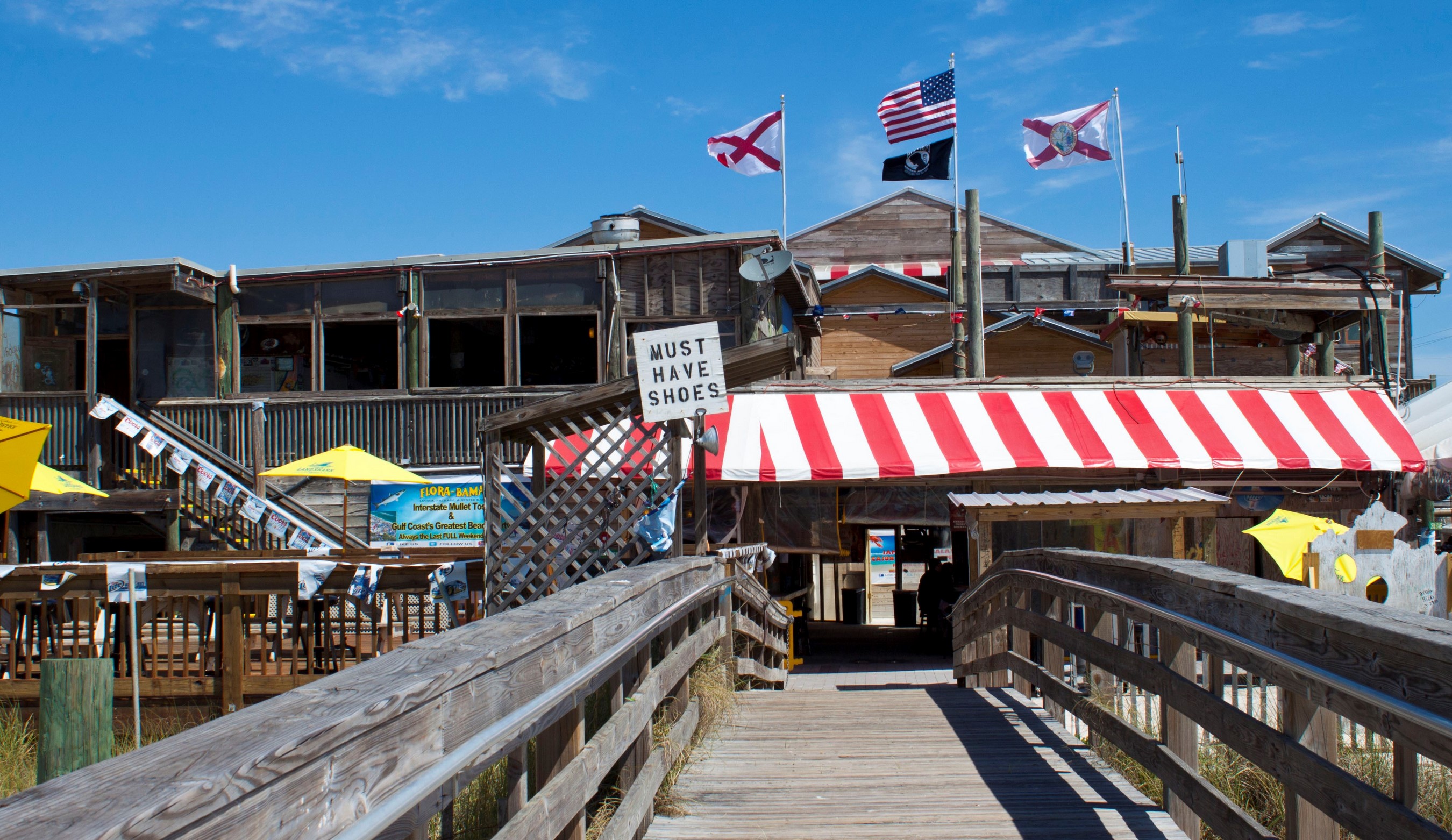 "The BeachFront Radio's Smokin Hot Trop Rock All Star Show Sunday at the Flora-Bama"
We'll see you there.  . . . . . . . 
Then the following week we will head on down to Key West where we will have all our shows at the Smokin Tuna again.
. . . . . . . Breaking news read more
BIG NEWS - A few of the popular singer/songwriters have gotten together and will be spreading the word that many of them will again be in Key West. And to support all the happenings during the week of Nov 1-5. It will be called . . . 
"Trop Rock'N Duval"
 "- a Festival of Music Born in Key West" 
This is not an Official Event but we wanted to give a name to what is happening there and show support for the Musicians, Artists, Singers and Songwriters that will be in town for your enjoyment. Just as they have for the last 25 plus years.
Here is our Official poster for the Happening
How cool is this anyway.
This will be a very cool looking t-shirt too.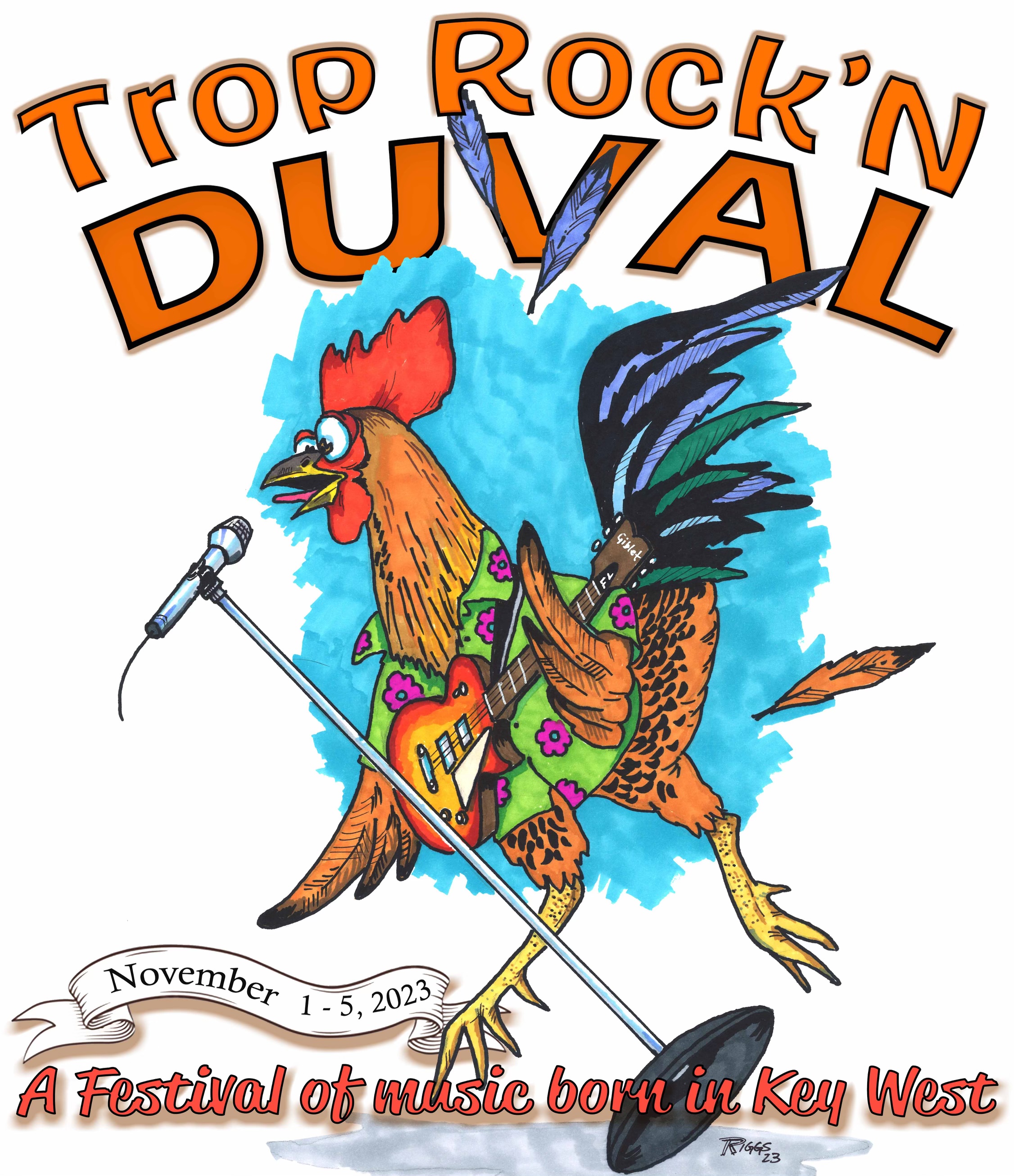 NO Registration is Required . . .  However if you want t-shirts . . . .
We will be making a limited number for the happening and they can be purchased soon, . . . once the design is complete.
The shirt will be the poster above and we will have many of the Key West venue's Logos that will be hosting Trop Rock Music all week also on the t-shirt on the back.
And now what you all have been asking about - - - - Here are the performers that we know of so far that we are sure will be in Key West during this week.
*** Just added to the line up of artists,  Steve Hopper *** 
Wow, It justs keeps getting better.
Roger Bartlett, Emily Randle, Klee Liles, Fred Quistgard, Tim Campbell, Boomer Blake, Danny Rosado, Johnny Russler (so far a strong maybe), Tiki Thom, Dave McKenney, Steve Hopper, Tim Charron, Rik Ferrell, Joe Downing, Harold Boothe, Jody Bly, Dave Freeman, Ray Boone, Bill Cockrell, Sam Rainwater,Bill Crowley, Isabella Stefania, Mac Martin, Jeff Randall, Stephanie with Bahama Mama and the Pain Killers, Beth Travers, Dave Signs, Dani Hoy, Key West Chris, Brian Fields and Steve Tolliver . . . . As we know more we will let you know.
Most of these performers will be playing at a BeachFront show somewhere and also at other places. 
Roger Bartlett as you know started out with Jimmy Buffett 50 years ago. And was his original Coral Reefer. Roger is an accomplished singer/songwriter and we are excited to know that he will be in Key West during the very first Trop Rock'N Duval Festival of Music.  We are working on a very special venue for him on Saturday evening with Emily Randall and others.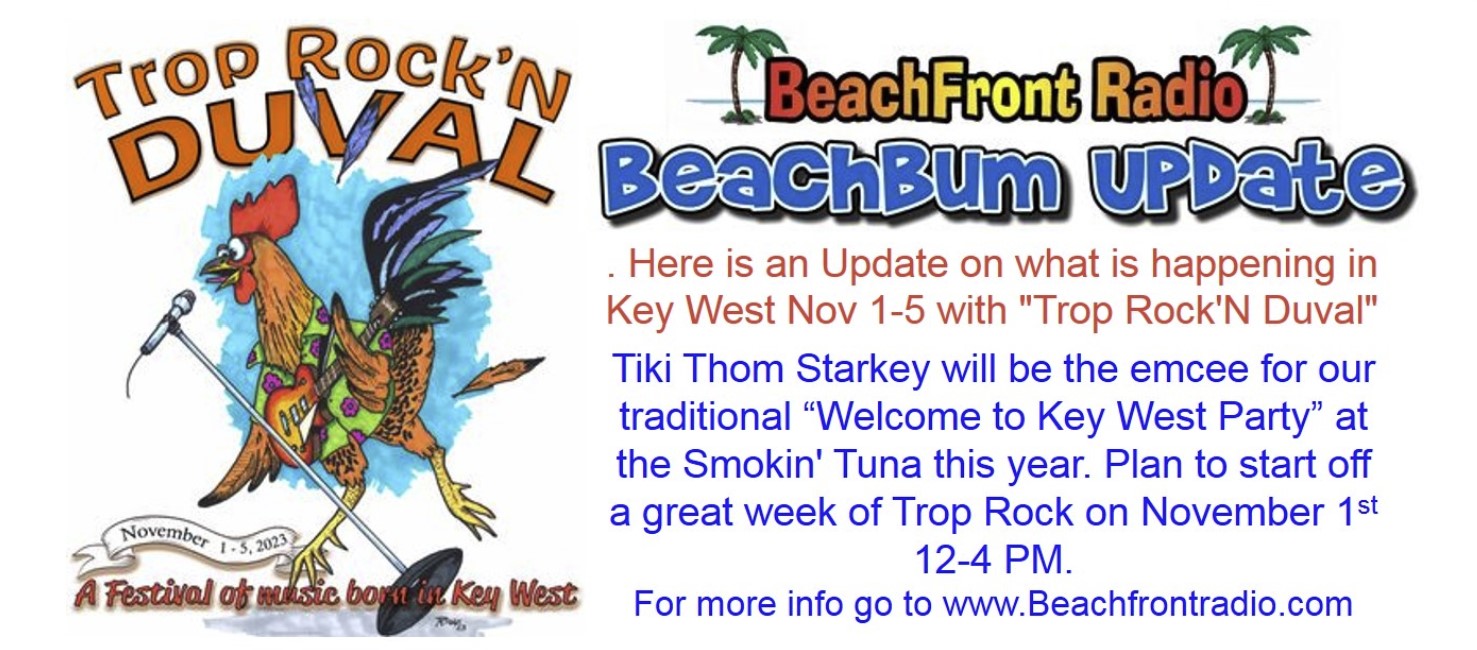 And Boomer Blake and Danny Rosado will be the co-emcees for the All Star Show on Sunday Afternoon. We will have 4 or 5 Songwriters showcases featuring a different emcee at each one. The first one will be at the Smokin' Tuna on Thursday again and as the Host Jody Bly will be introducing each of the artists. We will also have the Songwriters Showcase at Hanks Hair of the Dog, Rams Head Southernmost and The Southernmost House.
And don't forget about our All Songs Jim Morris day on Friday. This is fast becoming a fan favorite.
Hey . . . . here are the Radio Stations we know of also that will be in town in some form or other. Either live shows, recorded shows (like we do) or just reporting on what is happening.
BeachFront Radio, Shorelife Radio, Tiki Man Radio and Radio A1A.
This is shaping up to be a fun time in Key West this year.
All of the BeachFront Radio shows will be held at the Smokin' Tuna. And we will be offering performance opportunities in some other venues for the musicians. See below.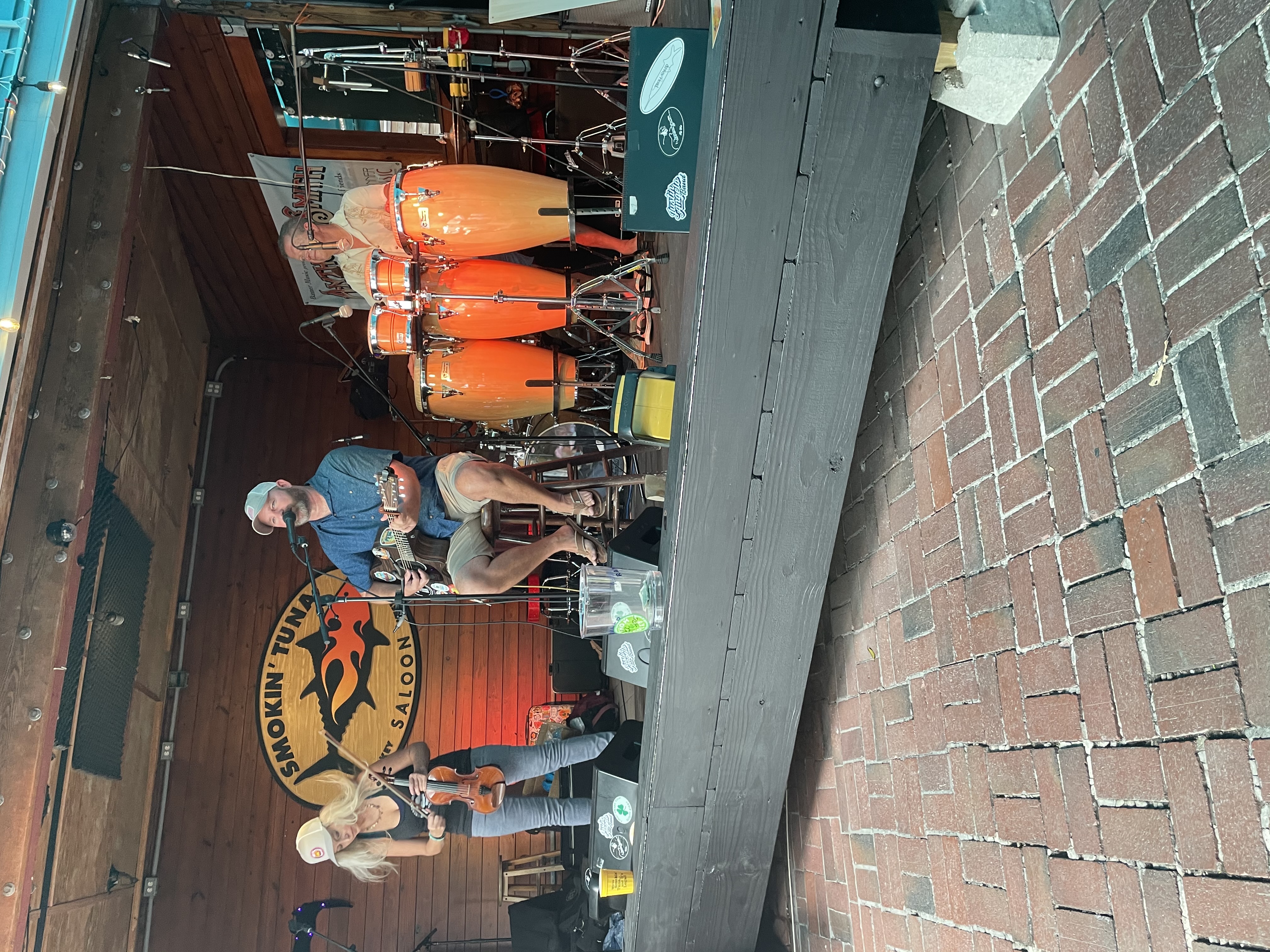 Wed Nov 1 - 12-4 PM. Welcome to Key West party
Thurs Nov 2 - 12-4 PM. Jody Bly hosting the BeachFront Radio Songwriters Showcase.
Friday Nov 3 - 12-4 PM. A day of all Jim Morris songs.
Saturday Nov 4 - 12-2 and 2-4 PM. Band day. TBA
Sunday Nov 5 - 12-7 PM. Our Key West Trop Rock All Star show. Hosted by Boomer Blake, Danny Rosado and Andy.
We will also be showcasing acts at :
Hanks Hair of the Dog on Thurs, Fri and Sat    12-4 PM.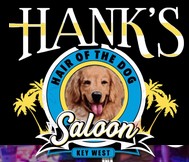 Rams Head - Thurs, Fri, Sat
          11-2 PM and 5-8 PM.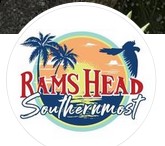 Southernmost House - Thurs, Fri, Sat 
          11:30-3:30 PM and 4-8 PM.

So if you want even more Trop Rock music after MOTM has completed, come on down to Key West to keep the music going for another week. There WILL BE Trop Rock music all around town. And we will have a music schedule of all the Trop Rock music on the BeachFront page as well. Stay tuned for more details. The "first look" schedule should be out starting around July and will be a work in progress right up to the first day.
And don't forget to register for MOTM, up in Gulf Shores, Alabama for the 31st Anniversary of MOTM. It will be epic (and a lot of PHun too).
= = = = = = = = = = = = = = = = = = = = = = = = = = = = =
I would like to share with you something very profound that Michelle Orlandi Becker posted just recently. I have felt this way about Musicians for a long time. A gentleman by the name of David Ackert wrote this article that was published in the LA Times in April of 2013. . . . . .
"Singers and Musicians are some of the most driven, courageous people on the face of the earth. They deal with more day-to-day rejection in one year than most people do in a lifetime. Every day, they face the financial challenge of living a freelance lifestyle, the disrespect of people who think they should get real jobs, and their own fear that they'll never work again. Every day, they have to ignore the possibility that the vision they have dedicated their lives to is a pipe dream. With every note, they stretch themselves, emotionally and physically, risking criticism and judgment. With every passing year, many of them watch as the other people their age achieve the predictable milestones of normal life - the car, the family, the house, the nest egg. Why? Because musicians and singers are willing to give their entire lives to a moment - to that melody, that lyric, that chord, or that interpretation that will stir the audience's soul. Singers and Musicians are beings who have tasted life's nectar in that crystal moment when they poured out their creative spirit and touched another's heart. In that instant, they were as close to magic, God, and perfection as anyone could ever be. And in their own hearts, they know that to dedicate oneself to that moment is worth a thousand lifetimes."
- David Ackert, LA Times, April 5, 2013
= = = = = = = = = = = = = = = = = = = = = = = = = = = = =
I hope you caught the Pickleball interview with the Pros that we broadcasted recently. If not it will soon be posted to Youtube where you will be able to hear it at any time. Read all about the interview HERE.   NOTE: Scroll down to the next panel for the Pickleball CD.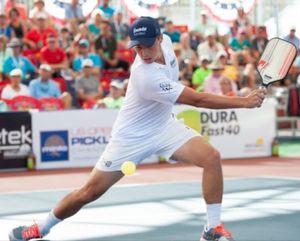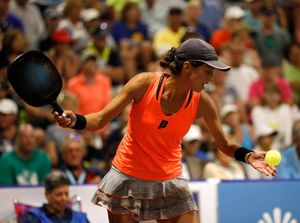 = = = = = = = = = = = = = = = = = = = = = = = = = = = = =
Check out the new Pickleball CD, song downloads and Videos HERE.
Breaking NEWS !!! The Volume 2 downloads will be available soon. And the CDs will be here in a few short weeks. They make a great gift for any Pickleball enthusiast and music lover.
The CDs are just a week or two away from being ordered. 
Get your orders in now.  See below for more details. . . .
We have so far raised $1000 for the Shriners Hospitals. The CD is being sold all over the country now. Some Pro shops are also carrying the CDs on their shelves. . . . .  Thanks to all our friends who have purchased the CD or Downloads and to those that stream the songs on their mobile devices and computers or home entertainment systems.
**** FLASH NEWS ****  
We just sent a donation for $1000 to the Shriners 12/21/21
**** FLASH NEWS ****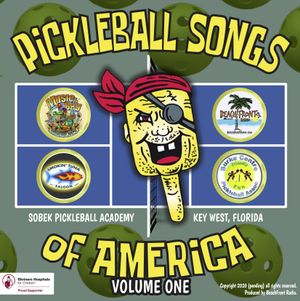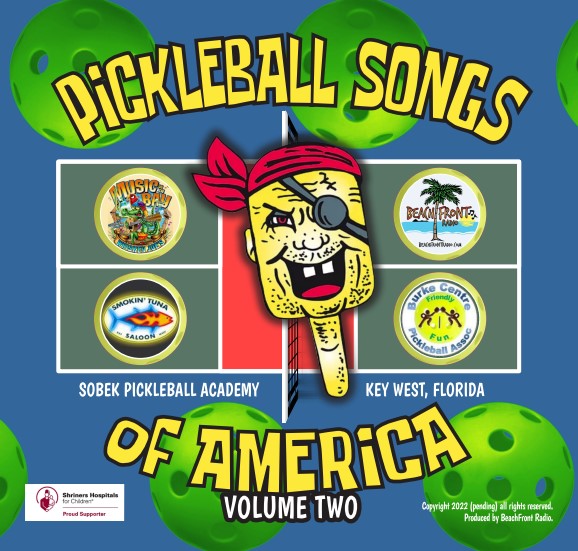 = = = = = = = = = = = = = = = = = = = = = = = = = = = = =
BeachFront Radio is proud to be associated with - - -
The Sobek Pickleball Academy

William Sobek is a touring Pickleball Pro and Rosti Sobek in now on the Senior Tour. Both are making a name for themselves and Rosti is the founder of the Sobek Pickleball Academy in Key West at Higgs Beach. They have 6 dedicated Pickleball Courts and more in the planning. This is also the first place I ever played Pickleball. BeachFront Radio has hosted two Tournaments there and we are looking forward to a long partnership with the Sobek Pickleball Academy. When you are in Key West go check out the courts. You can get a game everyday in the morning and there is usually someone there looking for a game all the way up to sunset. Check out their Home page HERE. 
https://www.sobekpickleballacademy.com/
= = = = = = = = = = = = = = = = = = = = = = = = = = = = =
A MUST SEE !!!
TROP ROCK STRONG VIDEO
produced by Donny Brewer, John Patti and Thom Shepherd.
WIth 50+ Trop Rock performers and a couple of Coral Reefers as well.
click the image below or HERE.
Share it with everyone you know.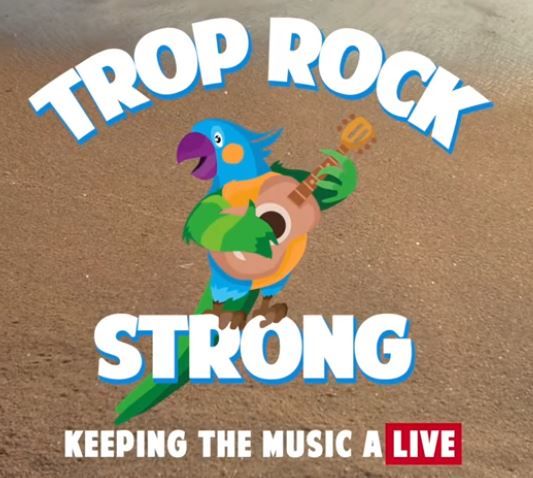 = = = = = = = = = = = = = = = = = = = = = = = = = = = = =
This show is currently on Hold. 
To return at some time in the near future.
The Trop5 Countdown is now a part of the all new . . . . . . . "5 O'Clock Somewhere News" Show.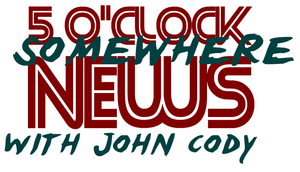 * * * THE BEACHFRONT RADIO Program Guide * * *
* * * and Event Schedule * * *
For programming guide info click HERE.
The Anchor Radio Show on BeachFront Radio
every Monday, at 8 PM EST.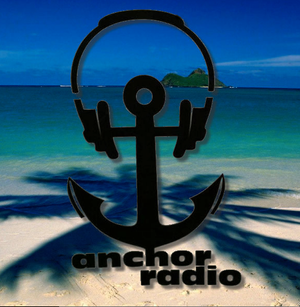 "Beach Bars and Guitars Show"
hosted by Johnny Russler
Every Tuesday at 8 PM EST.  

= = = = = = = = = = = = = = = = = = = = = = = = = = = = =
Welcome to our latest Sponsor - - -
The Colebrookdale Railroad !!!  
Website: colebrookdalerailroad.com    or click HERE
Have you ever thought about what it would be like to travel on a train back in time to when the country was being explored by our early pioneers?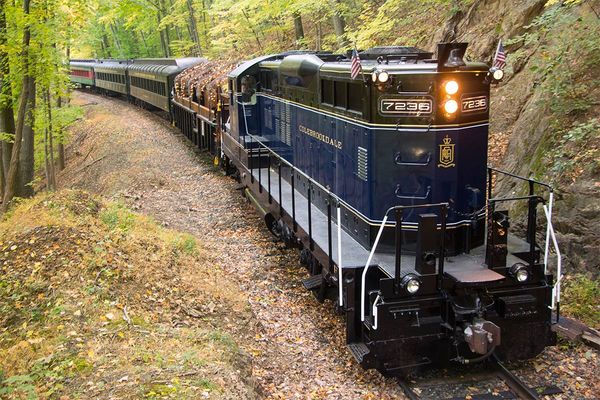 Experience the wonder and splendor of the bygone era of the Titanic (1900 to 1916) aboard the Colebrookdale Railroad. Travel Through Pennsylvania's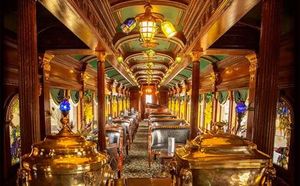 Secret valley, enjoy a five star meal, listen to the grand piano, or sip a specialty cocktail as the train crosses tall timber trestles and deep rock cuts on one of the northeast's most scenic journeys unspoiled by time. The Colebrookdale's Secret Valley looks much the same today as it would to the iron-willed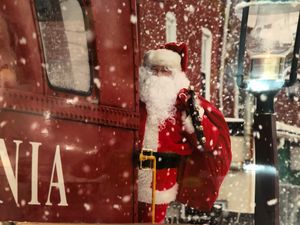 pioneers who first ventured along its cold, rushing creeks three centuries ago. Santa trains, foliage trains, and a host of special events make the Colebrookdale Railroad perfect for making lasting memories.
Visit colebrookdalerailroad.com and book your trip today for the adventure of a lifetime into the past. 
Read more about this unique Train Adventure in Pennsylvania's Secret valley aboard the Colebrookdale Railroad right HERE.
= = = = = = = = = = = = = = = = = = = = = = = = = = = = =
Inspirational Isle is back !!! and will air every Sunday.
Tiki Thom brings you songs of Life, Love and Inspiration to reflect upon and maybe allow you to slow down and not take life at such a hectic pace.
It can be heard every Sunday at 11 AM amd 8 PM EST, exclusively on BeachFront Radio - - -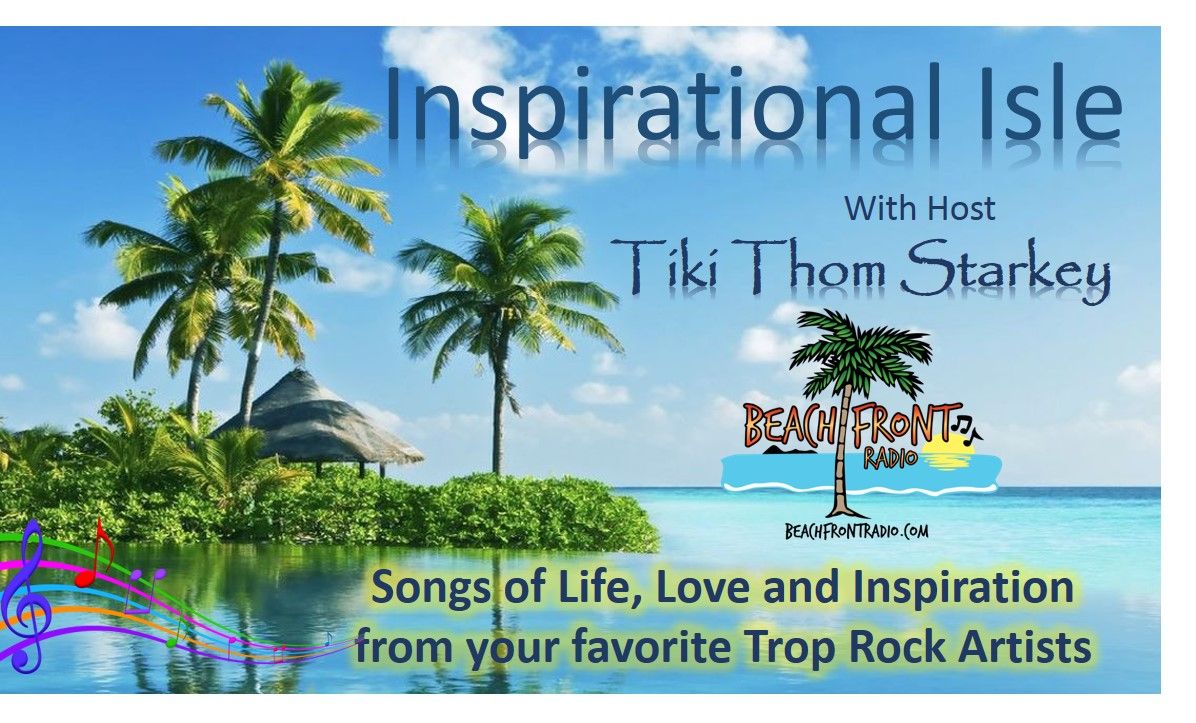 = = = = = = = = = = = = = = = = = = = = = = = = = = = = = =
Would you be interested in being a BeachFront Radio Ambassador?  
* * * * NOTICE * * * *
We have finally reached our Maximum number of Ambassdors at this time, however you can still help out by assisting an Ambassador in many different ways.
* * * * NOTICE * * * * 
Contact me and I'll get you in touch with the Ambassador in your area to help you in our goal of promoting BeachFront Radio and Trop Rock music. Thanks
email us at:   andy@beachfrontradio.com
Go to the BeachFront Ambassador section to see who our BeachFront Ambassadors are and learn a little bit more about them. And what being a BeachFront Radio Ambassador is all about.
Click HERE to go to the Ambassador page.
= = = = = = = = = = = = = = = = = = = = = = = = = = = = =
We would like to thank all of our Sponsors. Without them we could not continue on and bring you all this great music. 
Tradewinds Galleria
on the Island of St.Thomas in Red Hook.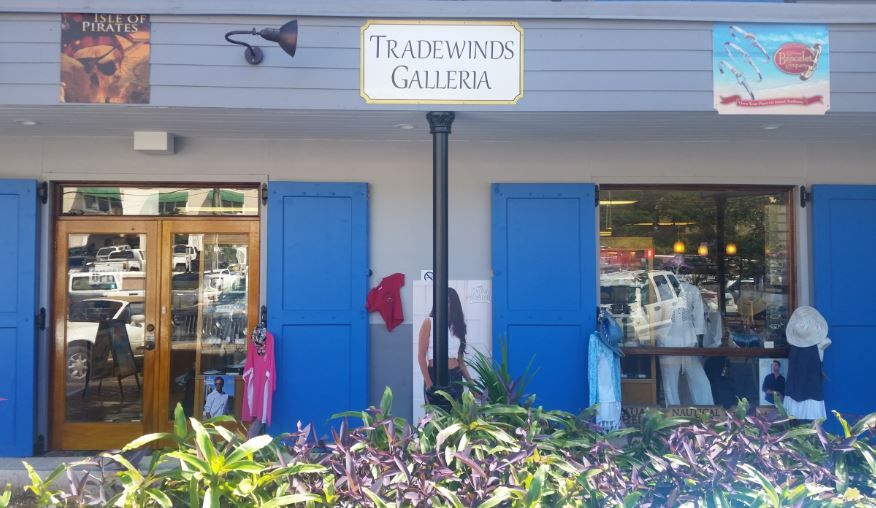 Tradewinds Galleria is happy to offer you an amazing variety of the finest jewelry in the Caribbean. Caribbean Hook Bracelets in a variety of styles, in silver, gold and twotone.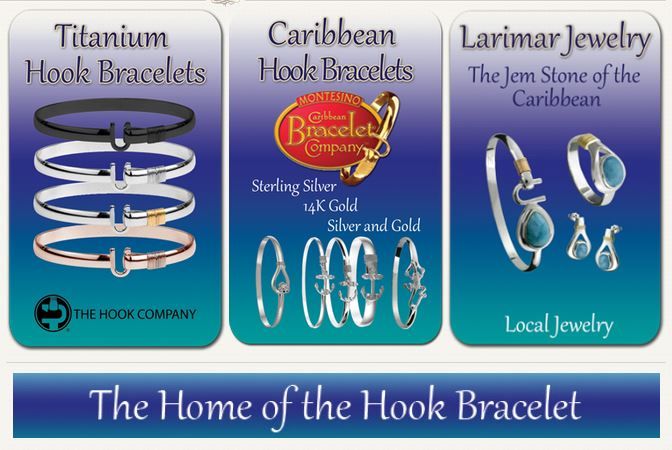 Visit our Tropical Mall page HERE to see more and then go to their website and see all they have to offer and place your order for the finest Caribbean Jewelry at prices you cannot beat in any other store in the island.
= = = = = = = = = = = = = = = = = = = = = = = = = = = = =
And this sponsor is in the Lifestyle section HERE.
Youngevity and the products 90 For Life and Rebound. For healthy living and added energy check out Rebound to keep you going whether involved in a sporting activity or just working hard and feeling a little run down. Rebound is the natural way to boost your energy and stamina level.

The 90 For Life vitamins and minerals provides all the nutrients your body needs to live a healthy life.  Check out the videos and go to the Youngevity web site for more information, testimonials and to buy the products.
= = = = = = = = = = = = = = = = = =